Serving Houston, Dallas/Fort Worth & San Antonio Since 2001!
With our extensive experience in the pest control industry, we understand that providing exceptional customer service starts with hiring exceptional pest control technicians. Here at It's Bugs Or Us®, our team is trustworthy, reliable, and dedicated to providing the highest quality pest control solutions available. We also utilize IPM techniques and green pest control methods in our services that are non-toxic to humans, pets, and wildlife. When you partner with us to protect your home or business from pests, you rest assured knowing that we're on the job. And if, for any reason, you're not satisfied with the results of our treatments, we'll return to re-treat your property at no additional cost!
Why Choose Us At It's Bugs Or Us®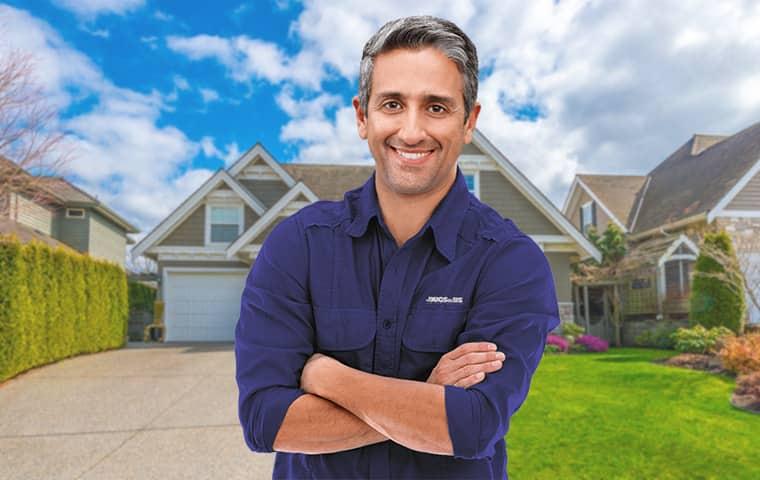 Not only does our highly trained team of professionals provide exceptional pest control solutions, but we also maintain our own chemical store to provide our customers with lower prices. Even, we're proud to offer 15% off discounts to our veterans, active duty military members, senior citizens, teachers and police, fire and our own employees to ensure they get the services they need.

We're dedicated to keeping Texas properties pest-free by maintaining top industry certifications and using state-of-the-art Integrated Pest Management (IPM) techniques to achieve long-lasting results. Our certifications include:
GreenPro Certified

QualityPro Certified

SchoolPro Certified

Texas Pest Control Certified

National Pest Management Association (NPMA) Members
When you reach out to us for a free inspection, our knowledgeable technicians will show up ready to both provide a thorough inspection of your property and take care of the problem! We'll happily inspect your property, discuss our service options, and treat your problem all in the same day. Alternatively, we can schedule a follow-up visit to ensure that your pest problem has been completely resolved. When you partner with us, we'll help you maintain a pest-free residential or commercial property through our quarterly and yearly pest control services. And when you choose us as your professional pest control provider, you'll save 10-15% compared to other pest control companies!
Reliable & Trustworthy Pest Control Solutions
Here at It's Bugs Or Us®, we carefully screen and hire our technicians to ensure that our entire team shares in our mission for providing comprehensive pest control solutions with integrity and reliability. And our process is working, as we experience a great technician retention rate! Our team shares the same vision for providing the quality pest control services and utilizing eco-friendly pest control methods, when possible, to keep homes and businesses in Texas pest-free, so you can trust us to get the job done right!
Request Your Free Inspection Today
Complete the form below to schedule your no obligation inspection.